Black Friday Featured Deals FW23 - Women's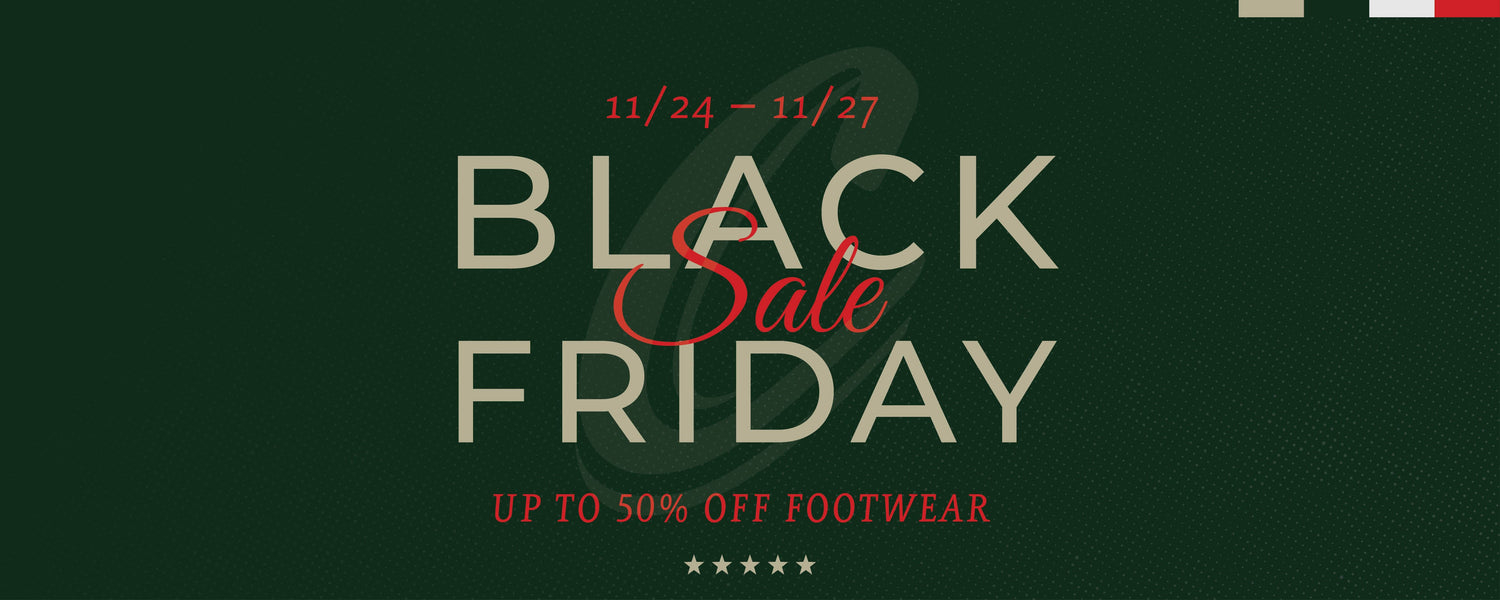 Everything You Need to Know About Black Friday
🌟 Black Friday Bliss: Unwrap the Savings! 🌟
Get ready to elevate your style and savings this Black Friday! Step into the season with unbeatable deals on top-notch footwear and accessories. Starts online 11/22 and ends 11/27. Here's a sneak peek:
👟 Footwear Frenzy:
🌈 20% Off Saucony
🏞️ 50% Off Merrell
👡 50% Off Cobb Hill
👞 20% Off Clarks
🌼 20% Off Minnetonka
👠 Fashion Finds:
🌦️ 30% Off Salvia
🥿 50% Off Vionic
🏔️ 20% Off Cloudrock v1
🌸 Chic Choices:
👡 20% Off Fly London
👢 20% Off Rieker
Explore these deals and more, as you revamp your style and surroundings at irresistible prices. Don't miss out—let the Black Friday savings spree begin! 🛍️✨
Step into adventure with the HOKA ANACAPA GTX (Women's) in Cherry/Mahogany—a perfect fusion of style and performance. Designed with a wide fit for ultimate comfort, these hiking shoes boast GORE-TEX technology for all-weather readiness. The eye-catching colorway adds flair to your outdoor pursuits, while the durable construction and trail-tested traction ensure you're ready for any path ahead. Elevate your hiking experience with HOKA's blend of comfort and style. 🌲👟
Discover the ON Cloudrock Waterproof (Women's) in sleek Black—a fusion of style and function. Conquer any terrain with confidence, thanks to weather-ready performance and trail-tested durability. Whether it's a rugged hike or an urban exploration, these shoes provide cloud-like comfort and a bold, all-black aesthetic. Elevate your adventure with the perfect blend of style and functionality. 🖤🌧️👟
Weatherproof and super walkable, it's the super cute bootie every wardrobe needs—with just-right height and easy side-zip entry.
Upper: Weatherproof Leather or Suede.
Weatherproof Leather: Drum-dyed leathers with extra finishing treatment for superior protection.
Footbed: Removable Microfiber Covered EVA.
Outsole: Durable Rubber.
Heel Height: 2.0"
If you're searching for unique ankle boots that stand out with distinctive style, the Pikolinos Salamanca women's ankle boots are perfect for you. Leather comes together with textiles to offer authenticity in each step. They feature a flexible sole that adapts well to the ground.
By purchasing this product, you're supporting responsible leather manufacturing through the Leather Working Group.
Here is the V-Italia 1041 (Women's) in captivating Red—an exquisite blend of Italian craftsmanship and bold style. Elevate your look with these comfortable yet chic shoes, designed for the modern woman who appreciates both elegance and flair. Step out confidently in this vibrant pair that seamlessly combines fashion with functionality. 🇮🇹🌹👡
Fly London ENDO006FLY (Women's) in Green Forest—a perfect fusion of distinctive style and comfort. Stand out with the unique design and embrace the rich green hue, making these shoes a versatile and elegant addition to your wardrobe. Step into a world where individuality meets comfort with every step. 🌿👢
Lined with super-soft faux fur, you'll never want to take them off. The iconic Tulip sole and beautiful stitching details highlight the luxurious look of these must-have ankle boots.
Meet the ECCO Solice Boot 420113-01589—a fusion of sleek elegance and all-day comfort. Crafted with precision and featuring premium materials, these boots bring style and resilience to your every step. Experience the perfect blend of fashion and functionality, designed to keep you comfortable and chic in any weather. Step into confidence with ECCO. 👢✨
Meet the Merrell Moab 3 Low Women's J036306—an ideal fusion of trail-ready performance and sleek style. These shoes offer breathable comfort for any adventure, ensuring you stay cool and confident on every terrain. Elevate your outdoor experience with the perfect blend of fashion and functionality. 🌲👟
Salvia Carmen Women's Boot—a perfect fusion of timeless elegance and all-day comfort. Walk confidently in sleek sophistication, effortlessly pairing these boots with any ensemble for a chic and versatile look. Step into a world where style meets comfort with the iconic Salvia Carmen Women's Boot. 👢✨
FW23 Holiday Gift Guide Part II at Chiappetta Shoes

Discover new arrivals and timeless classics to make your winter cozy and stylish. Whether you're treating yourself or finding that special gift, we're here to make your shopping experience exceptional. Our dedicated team is eager to assist you in finding the perfect pieces through our Holiday Gift Guide, Part II. At Chiappetta Shoes, we believe in the art of luxury and quality, and our collections reflect that commitment. Elevate your holiday gifting with our handpicked selections and enjoy the unique in-store experience that sets us apart.

Black Friday Featured Deals FW23 - Men's

All the information is here on Black Friday with exclusive discounts of up to 50% off on your favorite brands. From Clarks' timeless elegance to the rugged durability of Merrell, and the comfort go-to's from New Balance. Don't miss the chance to revamp your wardrobe with outdoor-ready footwear like the Merrell Moab 3 Low and HOKA ANACAPA GTX. With unbeatable savings, this Black Friday is your golden opportunity to indulge in style, comfort, and fantastic deals.

FW23 Holiday Gift Guide at Chiappetta Shoes

Introducing the Chiappetta Shoes Holiday Gift Guide Collection—a curated selection of winter footwear, accessories, and home goods. Explore a world of comfort, elegance, and craftsmanship this holiday season. Find the perfect gifts for loved ones or treat yourself to quality and style. Enjoy the exceptional in-store shopping experience with our dedicated team. Elevate your holiday gifting with Chiappetta Shoes.