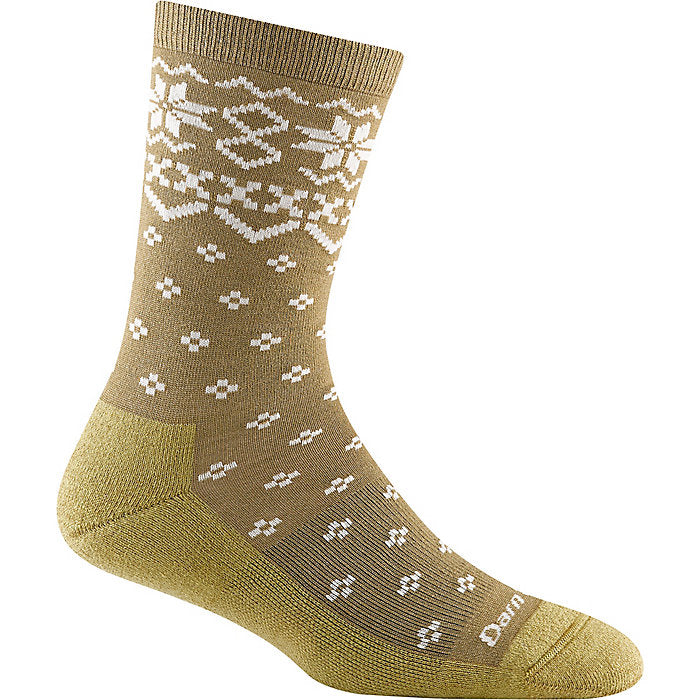 DARN TOUGH
Darn Tough Shetland Crew Lightweight Lifestyle Sock (Women's)
Sale price
$24.95
Regular price
As the weather gets crisp and you start pulling your sweaters out of storage, don't forget the Shetland women's comforting sock. Crank up the hygge with cushioned Merino Wool and a pattern that evokes hot chocolate, ski lodges, and fireplaces. Breathable during warmer days, yet cozy enough for chilly nights. Enjoy the snug fit that's guaranteed for life to stay right where you want it.
Height: Crew
Weight: Lightweight

Women's Crew socks average 8.5 in. from heel to cuff - expect them to rise about 6 in. above a casual sneaker or shoe.
A performance knit means no slipping, no bunching, no excuses. Your feet deserve more than just a boring old dress sock.
Silky soft Merino Wool is a natural choice for breathable, long-wearing comfort and effortless style.
Lightweight yarns create socks that are so smooth and comfortable you'll want to wear them all day, and the next.
The "still" in Still Made in Vermont, USA is personal. We knit all our socks at our VT-based Mills - we can't imagine it any other way.
Unconditionally Guaranteed for Life - if these aren't the longest lasting socks you've ever owned, return them for another pair.
Machine wash in cold water on gentle cycle with socks inside-out. Do not bleach. Tumble dry on low or hang dry. Do not dry clean.